Grace, blue white ocean sea waves motivational print poster, featuring turquoise blue and white ocean waves, the sky, the sun and clouds in a black and white frame the text GRACE and the quote "You are so weak. Give up to grace. The ocean takes care of each wave till it gets to shore". by the Persian poet Jalal Rumi. You can change text and make it demotivational. More posters here:
http://bit.ly/lsIye2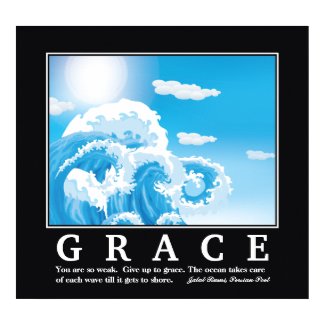 Grace, blue white ocean waves motivational poster
by
prints_posters
Start
selling my artwork online for free
at Zazzle.